Official Missouri State Vehicle Inspection Station
If you need a State Inspection, please call the office 636-528-1718.
State Inspections appointments are ONLY made via phone.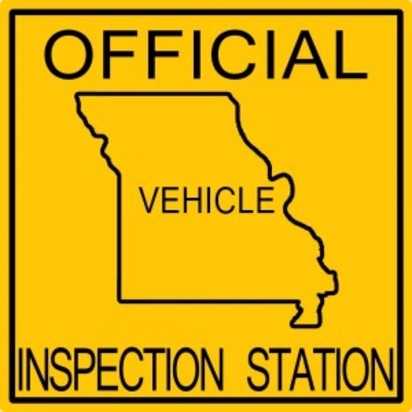 Let Our Professionals Handle Your Required Missouri State Vehicle Inspections
Missouri requires vehicle safety inspections to ensure that vehicles are maintained for safe operation. Safety Inspections can prevent vehicle failure that can endanger drivers and passengers.
When it's time for your annual state-required safety inspections, the friendly, efficient technicians at Auto Lube Plus will give your foreign or domestic automobile a thorough, careful inspection to ensure that it's up to the latest requirements.
From Missouri State Highway Patrol:
"Missouri law requires motor vehicles to pass a vehicle safety inspection performed by an authorized inspection station.
The renewal notice you receive from the Department of Revenue will tell you if your vehicle needs to present a
current safety inspection certificate at the time of renewal."
From the Missouri Department of Motor Vehicles:
The Missouri Department of Revenue (DOR) requires residents to complete regular vehicle inspections.
While safety inspections are required throughout the state, emissions testing is only required in certain counties. We'll help you determine what type of inspection you need, and what the inspection process is in Missouri.
New to Missouri?
New residents in Missouri have 30 days to register a vehicle—and in order to do so, you must have proof of a current vehicle inspection.
All vehicles are required to have a safety inspection before they can be registered. in addition to the safety inspection, some counties require residents to have their cars pass an emissions inspections.
MO Vehicle Inspection Requirements
All registered cars are subject to mandatory safety inspections.
The model year of your vehicle will determine the year in which it must be inspected:
Even model year vehicles must be inspected in even calendar years.
Odd model year vehicles must be inspected in odd calendar years.
You must also complete a vehicle inspection if:
You are new to MO and you want to register your car with the Missouri Department of Revenue.

You want to renew your MO registration and your renewal notice indicates that you must complete a vehicle safety and/or emissions inspection (these can be completed no earlier than 60 days before you renew your registration).

You recently sold or intend to sell a vehicle (i.e. the vehicle will undergo a title change). The seller of a vehicle in Missouri is required to supply the buyer with:

A safety inspection certificate less than 60 days old.
An emissions inspection certificate less than 60 days old, if you live in a county that requires smog testing.
Your vehicle was involved in an accident.
A law enforcement officer orders you to submit your vehicle for inspection.
If you fail to register your vehicle or renew your registration within 60 days of completing a safety or emissions inspection, it will no longer be valid, and you will have to complete (and pay for) another vehicle inspection.
Contact us today for your state inspection needs.
Vehicle safety inspections are performed at official Missouri Vehicle Inspection Stations (usually a repair garage or a service station with a repair shop). Inspection fees are posted at official inspection stations. These fees do not include repairs to correct vehicle defects.
If you need a State Inspection, please call the office 636-528-1718.
State Inspections appointments are ONLY made via phone.
Auto Lube Plus - Troy, MO
636-528-1718